Need an alternative to Parley Pro?
Parley Pro users switching to PandaDoc will enjoy a more complete contract lifecycle management platform. Build or import new contracts, negotiate with customers and teams, and capture electronic signatures and payments all in one place with PandaDoc.
| | Parley Pro | PandaDoc |
| --- | --- | --- |
| eSignatures | | |
| Collaborative workspaces | | |
| Approval workflows | | |
| Version control | | |
| Reports and analytics | | |
| Document notifications | | |
| Custom templates | | |
| Document importing | | |
| Searchable contracts | | |
| Secure documents and workspace | | |
| Integrations | Limited | |
| Online document editor | | |
| Template library | | |
| Payment gateways | | |
| 24/7 live support | | |
| Content library | | |
| Personalized branding | | |
| Approval workflows | | |
| Mobile apps | | |
Go beyond contract management
Like other contract management solutions on the market today, Parley Pro is designed to help your team manage and optimize your contracting process. PandaDoc offers a similar solution to Parley Pro while providing greater flexibility around contract creation, renewals, redlining, e-signature capture and more.
Improved contract negotiations
Give your team the tools they need to improve decision making during the contract negotiation process. Like Parley Pro, PandaDoc provides a collaborative workspace for internal teams and external collaborators. With PandaDoc, your team won't need to re-upload contract revisions. All changes can be made from within the PandaDoc document editor.
An even better contracting process
Parley Pro helps you streamline the contract management process by adding reminders and notifications so that you never miss a deadline. PandaDoc offers a similar solution, as well as a mobile app, so that users on the go don't have to rely on a web-only interface to manage their contract cycle.
A creation-to-completion contract lifecycle
While Parley Pro does help you expedite document and negotiation cycle times, PandaDoc offers a complete solution that goes beyond document tracking and sending. With the PandaDoc document editor, it's easy to create and modify documents to fit your needs. We also offer integrations with many different payment gateways so that you can collect payments at the time of signing.
Build a more efficient, modern contract
Like other contract management solutions, Parley Pro gives users the ability to import old contracts as PDFs before using its interface to handle the negotiation. However, the original contract can't be altered or changed by the software. That still has to happen offline. While PandaDoc does support documents in a locked format, like PDFs, users can also import Microsoft Word documents for greater modification and flexibility across the entire contract.
Go beyond Parley Pro with PandaDoc
A streamlined contracting process
Like Parley Pro, we know that better contracts stem from an improved contracting process. Users switching from Parley Pro will be able to easily adapt to the tools and systems that PandaDoc uses to get contracts to customers. On top of that, PandaDoc provides a robust template library to help users develop new contracts on the fly.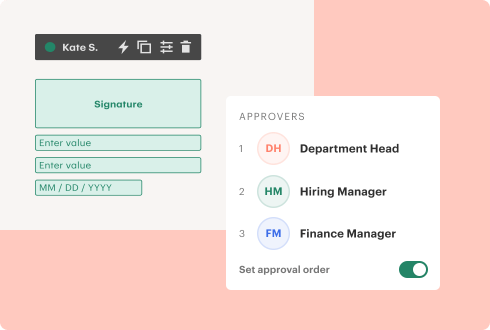 Real-time analytics
Both PandaDoc and Parley Pro offer analytics assessments for contracts and documents, but PandaDoc provides a more complete solution because of how our contracts are integrated. With PandaDoc, users can see and track document analytics, as well as data and metrics for teams and customers in real-time.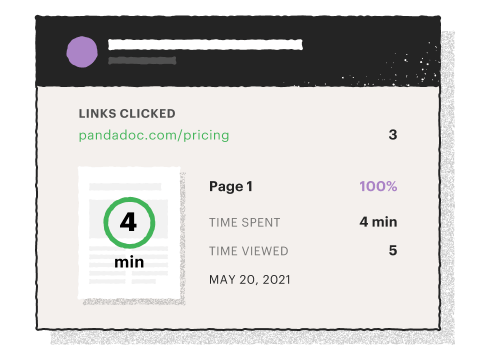 A better contract process for teams and customers
With PandaDoc, correcting redlines and re-uploading documents are things of the past. All corrections are handled within the editor. It's even possible to do this on non-editable formats like PDFs thanks to the text creation and initial tools that PandaDoc provides.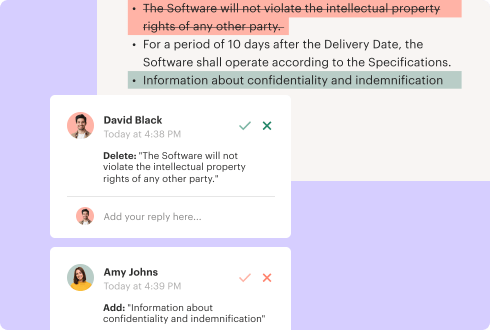 A complete contract lifecycle management platform
PandaDoc keeps track of your entire contract process and helps you produce higher-quality contracts through analytic data. While Parley Pro supports some features for your contracts, users often lack the ability to do work with that information inside the platform. With PandaDoc, you can handle everything all in once place.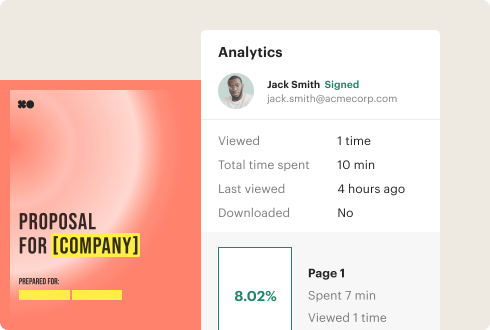 Smarter contracts through templates and variables
When creating a contract in PandaDoc, users have the ability to add custom variables. Most often used in templates, these variables make it easy to modify and customize contracts on the fly. Current Parley Pro users lack much of this functionality.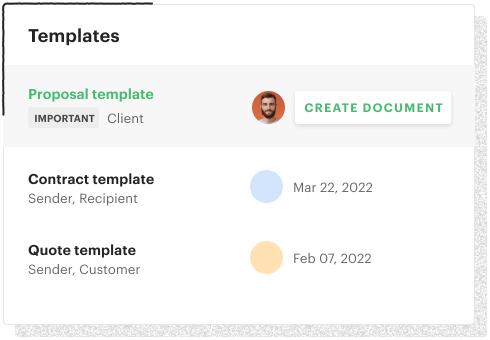 Better business from anywhere
Parley Pro users can access the website from anywhere using a web interface. While PandaDoc users can do the same, they're also able to access and manage all contracts through our mobile app. Optimized for smartphones and mobile platforms, PandaDoc users can navigate a streamlined interface and conduct business with ease.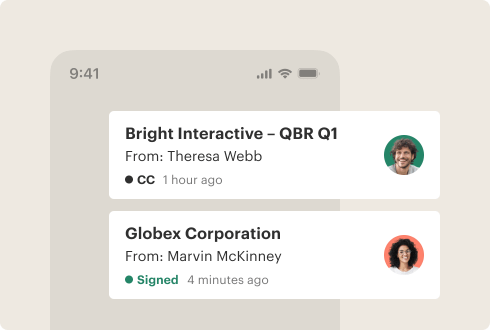 Find the perfect PandaDoc solution for your business