Free PDF editing tool 
to do more with your documents
Get access to a suite of tools to help you sign, modify PDF files, and write on PDF online. Customize your documents further by merging, compressing, splitting, and converting your PDFs.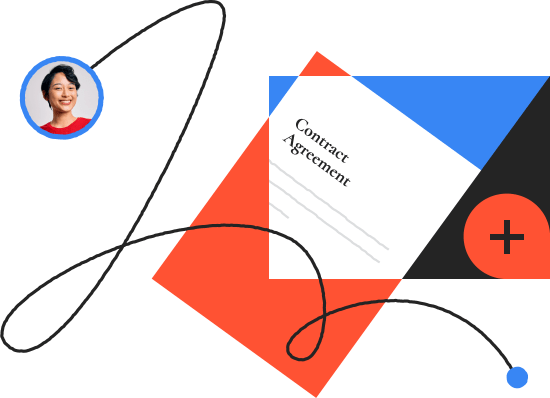 What can you do with our PDF editor software?
Individuals and business owners can use our online PDF editor to perform different editing and conversion operations with their documents to work more efficiently.
How our online PDF software editor works

1. Choose the operation
Go to the PDF reader app online and choose the operation you want to perform (edit, convert, compress, etc.).

2. Upload the file
Upload the file from your local drive. You can also drag and drop the file to upload it instantly.

3. Save and share
After using our free app to edit PDFs, save your changes before downloading the final version to your local drive.
Free eSign power-up
Use our secure tool to eSign documents. Work with our UETA-compliant technology to create legally-binding electronic signatures 
for free.
Sign documents from anywhere
Give your colleagues and clients the opportunity to sign docs wherever they are, and with the option of having your own electronic signature already in place. Our eSign tool works on every document, from those for personal use to business invoices and contracts.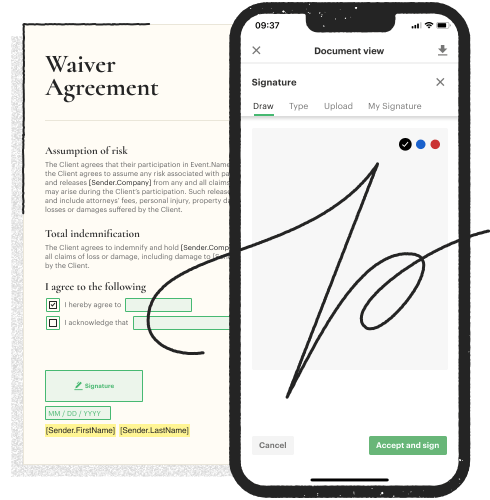 Streamline business operations
Get rid of unnecessary back and forth hindering free collaboration. PandaDoc's eSignature capabilities help you save time by eliminating the redundancy of signing documents by hand.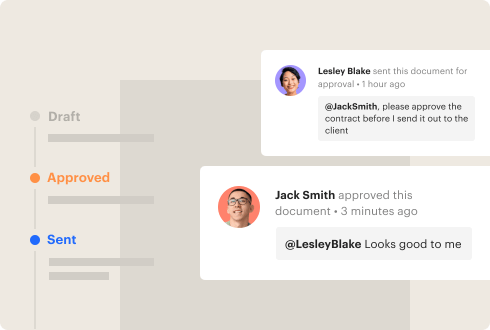 Keep your documents secure
PandaDoc eSignature technology is safe to use when working on sensitive documents. And since every signatory or recipient needs a passcode to open the document, the contents will remain safe from unauthorized third parties.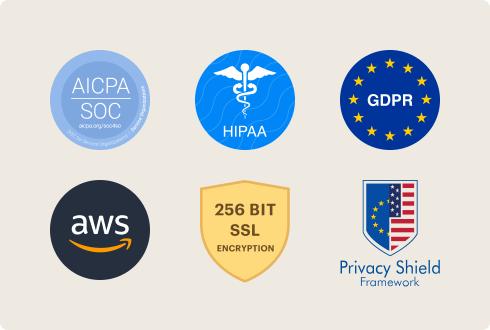 Frequently asked questions
Which is the best software for PDFs?
PandaDoc's PDF tool provides the best PDF software within the free online marketplace. You can use this tool to edit, merge, split, convert and sign PDF files instantly. This tool also allows you to create fillable forms online. And if you want to sign your documents remotely, the free eSignature tool will help you create and sign them online.
How can I edit a PDF?
With the best app to edit PDF files, you can edit your documents in any way you need to. You can reorder pages or split them into separate documents. If you want to join multiple documents into one large file, you can use the tool to modify and merge them. You can also convert your documents from PDF to other file formats. With the tools available in the PandaDoc PDF software, you can make changes to your PDF document however you want.
How can I edit a PDF file on my phone for free?
Although this tool is PDF editing software for PC and Mac, you can also use it on your phone via your favorite browser — no need to install additional software. The interface is also available online, which makes it easily accessible from any device. Just visit the website from your phone to start working on your PDF.
Is there a redaction tool for PDFs?
Yes, the best software options always come with a PDF redaction tool for making changes to PDF files. This redaction tool is used for editing the contents of a PDF as well as adding more information to it.