PandaDoc Proposal Generator
A fast and easy way to generate stunning proposals and close more deals.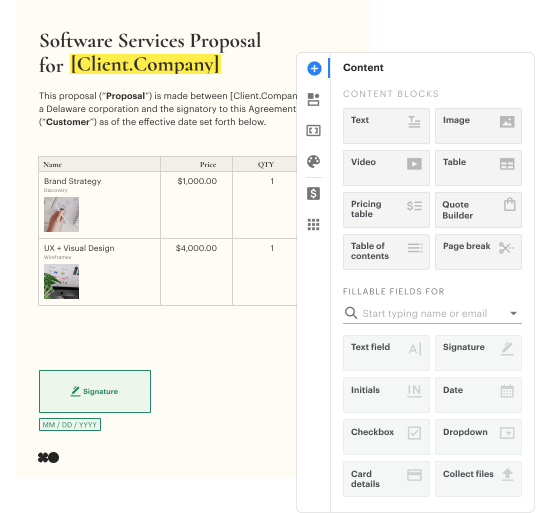 What is the Proposal Generator?
PandaDoc is an all-in-one document creation, delivery, tracking, and eSignature tool; but it is a proposal generation software at its core. The software features are powerful by themselves but are so much better when used together with the document generator functionality.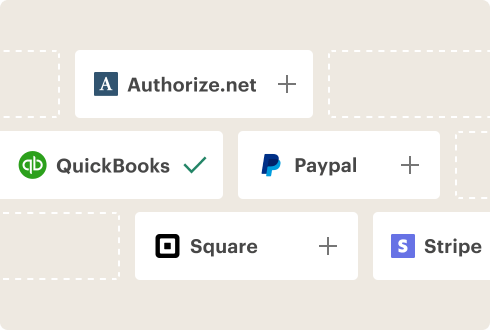 Who uses the Proposal Generator?

Sales leaders
Track performance metrics and identify process bottlenecks with our robust reporting functionality. We'll give you insight into the performance of your proposals so you can make routine improvements to your sales workflow.
Sales reps
You have enough on your plate. The last thing you want to add to it is more software tools that accomplish less. The PandaDoc Proposal Creator integrates with your CRM so you can sell more with less distraction.
Marketing managers
Standardizing the content and collateral your sales team uses is difficult. Storing that content and collateral in a place where everyone can actually find it is even more so. The PandaDoc Proposal Creator makes sales enablement a breeze with standardized templates, an organized content library, and intuitive feedback loops with content usage reporting built into the software.
Sales operations
It's important to ensure that the teams across your org are working together efficiently. Our software integration capabilities allow you to integrate most of your tools to create one flawless sales workflow. Bring harmony to your sales, marketing, and finance teams with streamlined proposal creation and document storage.
Why PandaDoc's Proposal Generator?
Store all of your sales collateral in one place
The PandaDoc Proposal Generator allows you and your team to streamline your document creation process with reusable content like product descriptions, legal clauses, and price quotes. With access to pre-built templates and a robust media library, your proposal is halfway done when you've only just begun!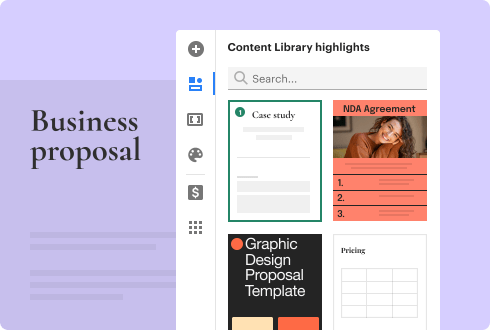 Error-free editing
Editing and customizing your documents has never been easier. The PandaDoc Proposal Generator features automated approval-orders and a role-based content locking guarantee to ensure that every document you send out the door is error-free.
Smart collaboration tools
From creation to send and beyond, you can expect a dialogue with your prospect at every stage of the sales cycle. In-document collaboration helps content authors collaborate with co-workers and clients to gain approval and solicit feedback. The PandaDoc Proposal Generator also offers document versioning, which helps both parties keep track of document updates during the negotiation process.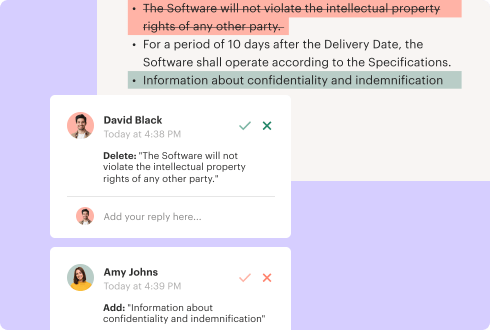 Informed prospect nurturing
Document analytics provide full visibility into how its recipient interacts with it; if and when they opened it, how many times they viewed it, and how long they spent on each page. With these actionable insights at your fingertips, you can anticipate any questions your prospect might have and prepare your answers accordingly.