Proposal Management Tool
A digitally dynamic way to create branded proposals and close more deals.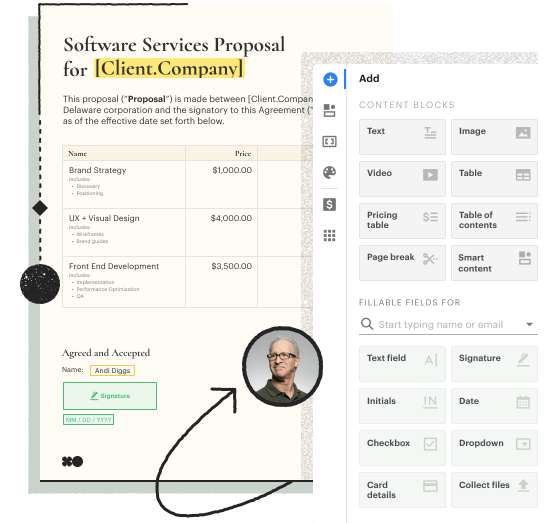 What is Proposal Management Software?
Proposal management software is designed to help sales teams and companies increase sales efficiency and automate their proposal and contract creation process.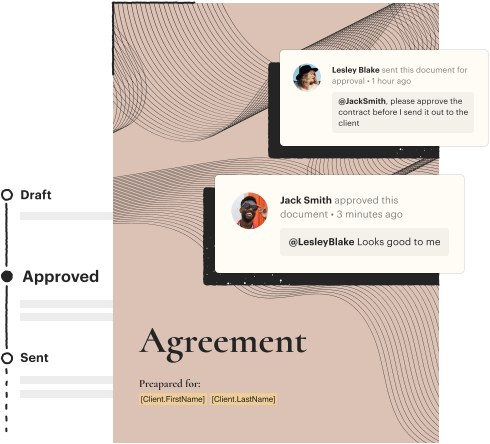 Who uses Proposal Management Software?

Sales leaders
Track performance metrics and identify process bottlenecks with our robust reporting functionality. We'll give you insight into the performance of your proposals so you can make routine improvements to your sales workflow.
Sales reps
You have enough on your plate. The last thing you want to add to it is more software tools that accomplish less. PandaDoc Proposal Management Software integrates with your CRM so you can sell more with less distraction.
Marketing managers
Standardizing the content and collateral your sales team uses is difficult. Storing that content and collateral in a place where everyone can actually find it is even more so. PandaDoc Proposal Management Software makes sales enablement a breeze with standardized templates, an organized content library, and intuitive feedback loops with content usage reporting built-into the software.
Sales operations
It's important to ensure that the teams across your org are working together efficiently. Our software integration capabilities allow you to integrate most of your tools to create one flawless sales workflow. Bring harmony to your sales, marketing, and finance teams with streamlined proposal creation and document storage.
Why PandaDoc's Proposal Management Software?
Analytics and tracking
The PandaDoc Proposal Management tool provides advanced analytics that records when your recipient has viewed each document and how much time they spent on each page. PandaDoc also alerts you to the status of your documents as they move through each stage of the sales cycle.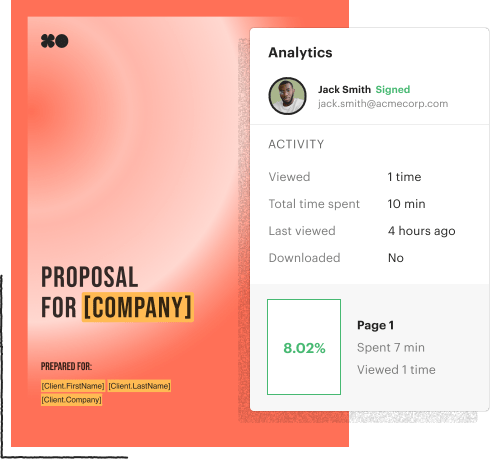 Content and image library
Did your Marketing team create an exceptional piece of content? Did you find the perfect image for your doc? Within your PandaDoc workspace, you can create a custom content and image library to store your collateral and reuse them in every proposal and contract you send.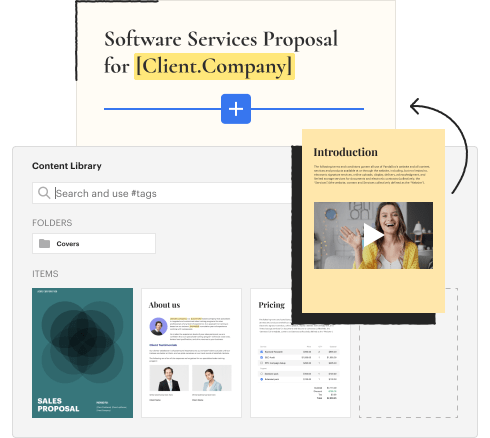 Integrations with CRMs and payment apps
PandaDoc offers an extraordinary range of integration possibilities. Lead your business management processes to increased close rates by integrating PandaDoc with CRMs like Salesforce, HubSpot or Pipedrive. Instantly populate proposals with accurate customer data from your opportunities. PandaDoc Payments integrates with Stripe to allow you to collect credit card and ACH payments from recipients as soon as they sign your document.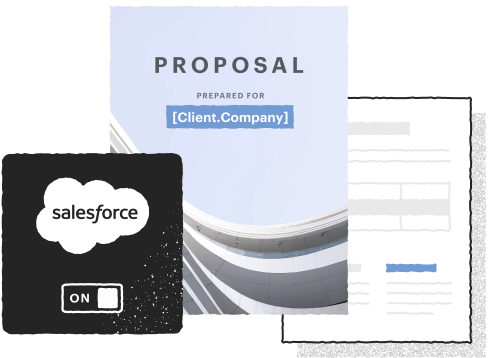 High efficiency
PandaDoc allows sales teams to close more deals without sacrificing the quality of their docs or customer experience. With the tool, you'll spend less time creating quotes and proposals and increase your value per deal. PandaDoc support is available 24/7, giving you access to your workflow from any place, at any time.