Fast, dynamic docs to keep your business running
A document automation platform that can replicate then accelerate your workflow.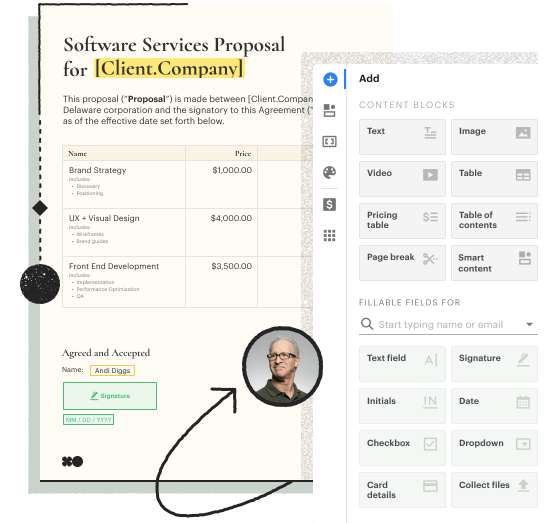 A document process built for today's workforce
If you're still building docs manually and are tired of inefficient processes and delays, then you need PandaDoc. We help high-growth companies get docs out the door faster to keep business moving. Notifications, on-the-fly editing, and built-in eSignatures help maintain momentum and get more done.
increase in completed docs
per month

87%

decrease in document
creation time

50%

increase in close rate

36%
Deliver the ultimate customer experience
Get stunning, customized documents out the door in minutes. Create professional, error-free documents with our pre-designed templates and a custom content library. You can even pull data right from your CRM.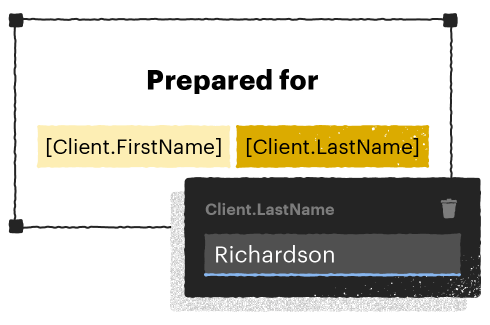 See what works and what doesn't
Page-by-page insights and analytics give you a data-driven approach to improve your document workflow. Test, refine, and build docs that win every time.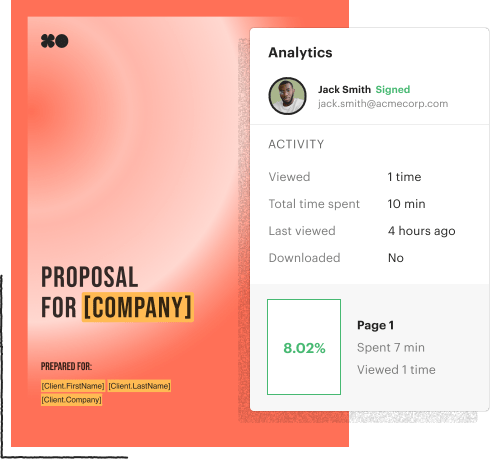 Keep tabs on every document viewer and signer
Lengthy email threads are a buzz kill. Chat and comment on specific sections of a doc in real-time to keep collaborations and negotiations in a single place.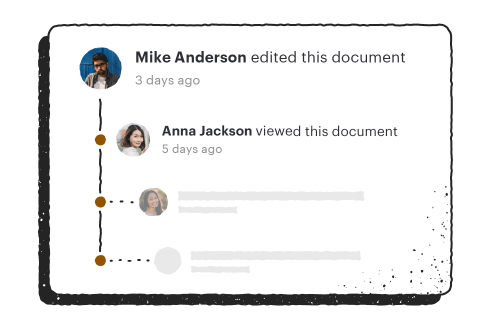 Delight at every document stage with PandaDoc